*** If you are just interested in the quiz, scroll to the bottom of the post ***
Last week many libraries across America, in one way or another, celebrated "Banned Books Week".  The American Library Association states on its website that this week "brings together the entire book community –- librarians, booksellers, publishers, journalists, teachers, and readers of all types –- in shared support of the freedom to seek and to express ideas, even those some consider unorthodox or unpopular.
The ALA Office for Intellectual Freedom compiles lists of challenged books  reported in the media and submitted by librarians and teachers across the country. You can view these lists (back to 2004-2005) at the bottom of the ALA's banned books resource page.
My favorite display idea was this suggestion from ALA's banned books display idea page.
CREATE a bulletin board display using a top ten list as used by David Letterman.
Ten most farfetched (silliest, irrational, illogical) reasons to ban a book.
10. "Encourages children to break dishes so they won't have to dry them." ( A Light in the Attic, by Shel Silverstien)
9.   "It caused a wave of rapes." ( Arabian Nights, or Thousand and One Nights, anonymous)
8.   "If there is a possibility that something might be controversial, then why not eliminate it?" ( Bury My Heart at Wounded Knee, by Dee Brown)
7.   "Tarzan was 'living in sin' with Jane." ( Tarzan, by Edgar Rice Burroughs)
6.   "It is a real 'downer.'" ( Diary of Anne Frank, by Anne Frank)
5.   "The basket carried by Little Red Riding Hood contained a bottle of wine, which condones the use of alcohol." ( Little Red Riding Hood, by Jacob Grimm and Wilhelm K. Grimm)
4.   "One bunny is white and the other is black and this 'brainwashes' readers into accepting miscegenation." ( The Rabbit's Wedding, by Garth Williams)
3.   "It is a religious book and public funds should not be used to purchase religious books." ( Evangelical Commentary on the Bible, by Walter A. Elwell, ed.)
2.   "A female dog is called a bitch." ( My Friend Flicka, by Mary O'Hara)
1.   "An unofficial version of the story of Noah's Ark will confuse children." ( Many Waters, by Madeleine C. L'Engle)
This list was obviously compiled before this book made the list for 2014/15.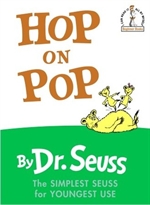 "encourages children to use violence against their fathers."
*********** And now for the quiz ***********
This weeks quiz is from the New York Public Library.
Books can be dangerous objects—under their influence, people start to wonder, dream, and think.

Even in 2015, censors are still challenging books, making formal attempts to remove them from curricula, schools, and libraries.

This Banned Books Week (September 27–October 3), be a little rebellious. Pick up a banned book from your local library branch, and take our quiz to find out how much you know about the fight for the freedom to read and the books that wind up in the crossfire.
If you don't want to enter your email to find out how many you got correct (and have less than a perfect memory), have a writing instrument and a piece of paper handy. The piece of paper doesn't have to be very large since there are only 6 questions. Click here to take the quiz and be careful that your pick is highlighted before clicking to answer.
I got a perfect score of 6 out of 6, probably since I've worked on a banned book display or list most every year since 2006.